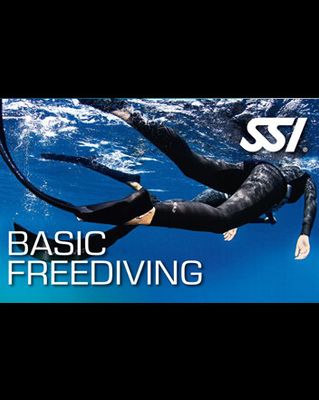 SSI BASIC FREEDIVER COURSE
SSI
$295.00
or 4 interest free payments of $73.75 with
learn more
Freediving is the most incredible journey of your life and it begins here! Become a certified freediver and you will discover the freedom and tranquility that keep freedivers returning to the water time and again.
During this entry-level program, you will learn all you need to freedive safely with a buddy in a pool/confined waters up to a depth of 5 meters.
Online training is combined with in-water practice sessions in this program, to give you all the skills and knowledge you need. All equipment is provided.
Practical is run over 2 days
Day 1: Pool session (evening session)
Day 2: Open water dives (confined open water)
For more details click here
NOTE:
You must fill out a dive medical prior to in water training. CLICK HERE
You must be able to swim 200mtrs continuously and tread water for 10mins.
You must complete your SSI online training before the practical dates (no in-water training will commence with out it)
By clicking on "Add to cart" you agree to our terms and conditions and dive course policy regarding cancellations and no shows.
For more details click here
SKU: 10000-326